In Stock
Part #: SG-PBX-40-6-s500
Sangoma PBXact UC 40 Kit with (6) s500 Phones
For discounted dealer pricing, or to make a purchase, please sign up to become a dealer or sign in to your account.
Become a Dealer
Sign In
For small to medium companies, check out this PBXact UC 40 Kit. It supports up to 40 extensions and 30 simultaneous calls. It comes with (6) full-featured, s500 color display phones, that are an attractive addition to any desk top.
Product Description
This MTD Exclusive Kit Contains the Following Hardware: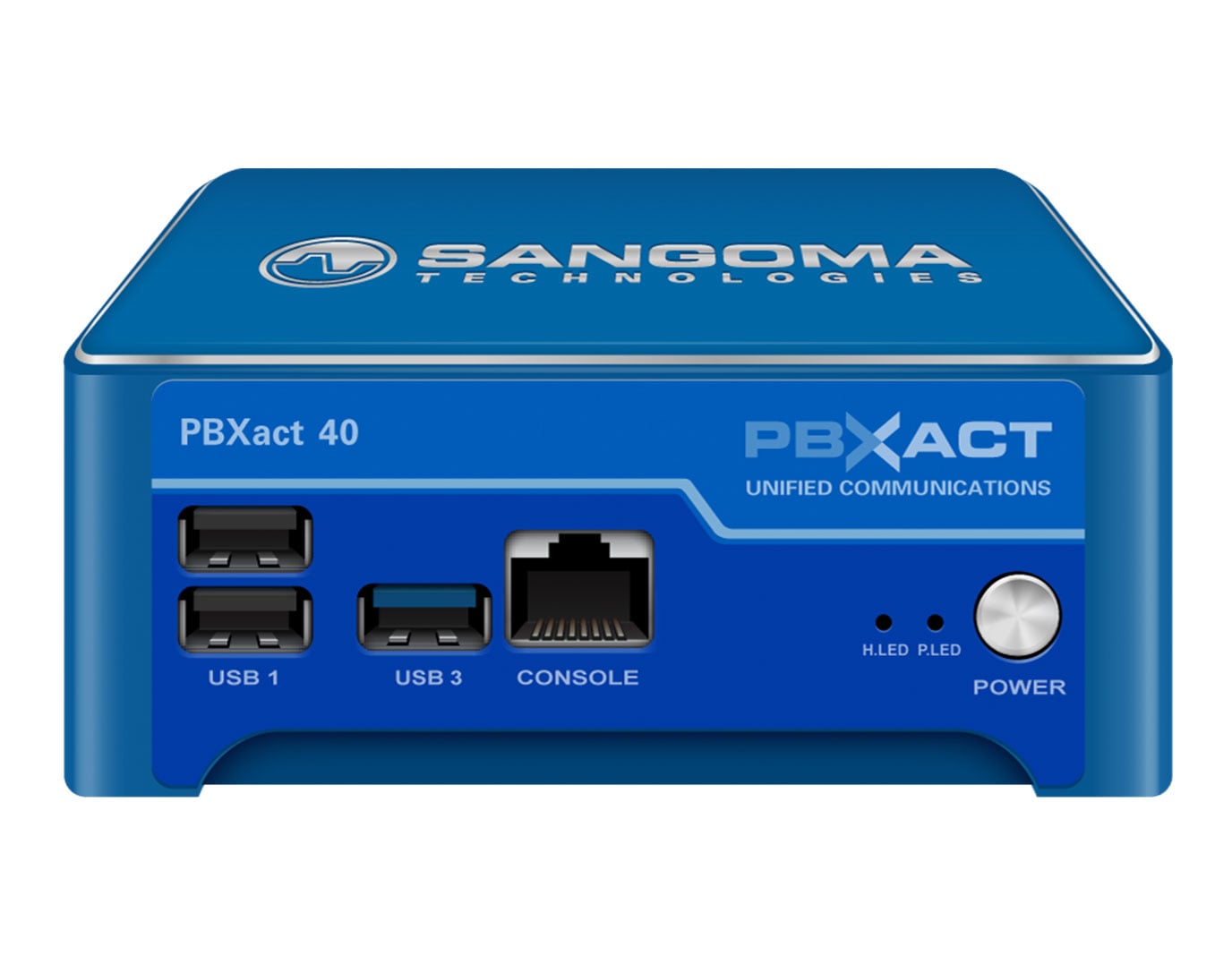 Sangoma PBXact UC 40
The Sangoma UC 40 is a desktop or wall-mountable, premise-based appliance built for small to medium sized businesses. The Sangoma PBXact 40 supports up to 40 licensed users and 30 simultaneous calls.
View Data Sheet
(6) Sangoma s500 Phones
The s500 features industry standard Power over Ethernet (PoE), full duplex speakerphones, dual Ethernet Ports, multi-way conference calling, high definition voice quality, and they're Virtual Private Network (VPN) capable.
View Data Sheet
---
Our Exclusive Sangoma Kits are Packed Full of Features!
Ready to Use Right Out of the Box!
Our kits come pre-programmed to work right out of the box. We'll customize the system to match your preferred deployment method. We'll pre-assign IP addresses, program trunks, incoming routes, IVR and voicemail to make for a simple installation. We also pre-test every part for quality assurance, so you never end up in trouble with a part that's DOA!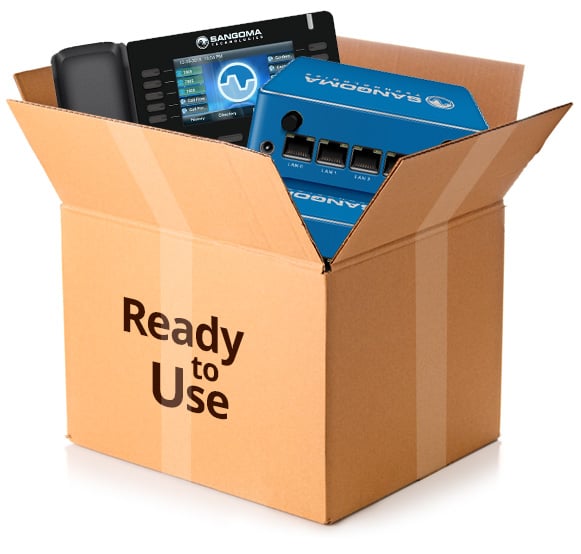 MTD Programming & Implementation Support
We're so much more than Q&A Support – we take a hands on approach. We'll remotely connect to your phone system to troubleshoot and make programming changes for you! With every Sangoma Phone System Kit, we include 60-days of Tech Support to help you get the phone system up and running, and then assist you with any moves, adds, or changes. We don't leave your side until both you and your customer are happy with the phone system.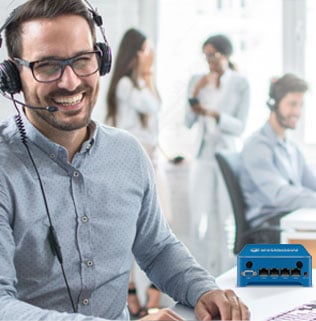 Offsite Backups for 1 Year
Backing up your PBX is crucial - That's why we include 1 year of offsite backups! You can automate the backup procedure and store your customer's valuable data offsite, so it can be recovered in the case of an emergency. (Offsite backups may be renewed annually)
1 Year of Software Updates
All of our Sangoma Kits include 1 year worth of software updates. Not only is this great for keeping up with the latest and greatest features, but also any security updates or bug fixes throughout the year! (Software Updates may be renewed annually)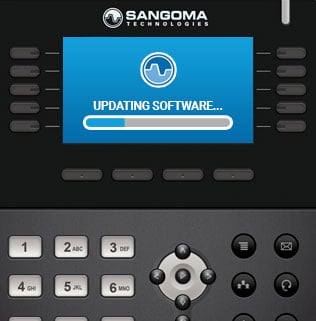 20 XactView User Licenses Included
XactView is a web-based application that allows you to interact with your phone system. With a click of your mouse, you have complete control over your phone calls.
Learn About XactView
Extended Hardware Warranty
Sangoma appliances typically come with a 1 year manufacturer's warranty, however our Sangoma Kits extend the manufacturer's hardware warranty by 3 years, giving you a total of 4 years of coverage.
Extended Advance Replacement (RMA)
This item also extends the Advanced Replacement (RMA) coverage from 1 to 4 years. This means that for the next 4 years, if you experience a system failure, we'll overnight ship you a replacement part at no cost! We'll also pay the costs to ship the defective part(s) back to us!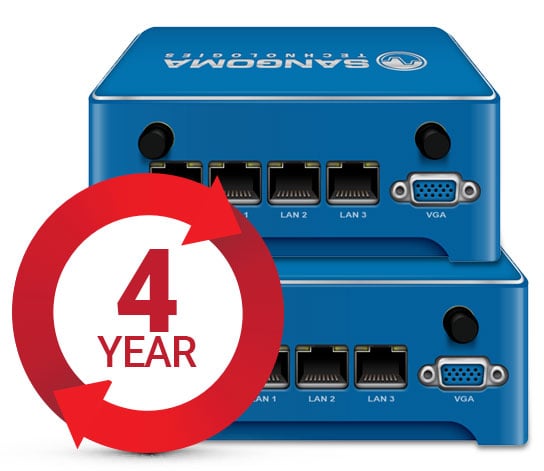 Features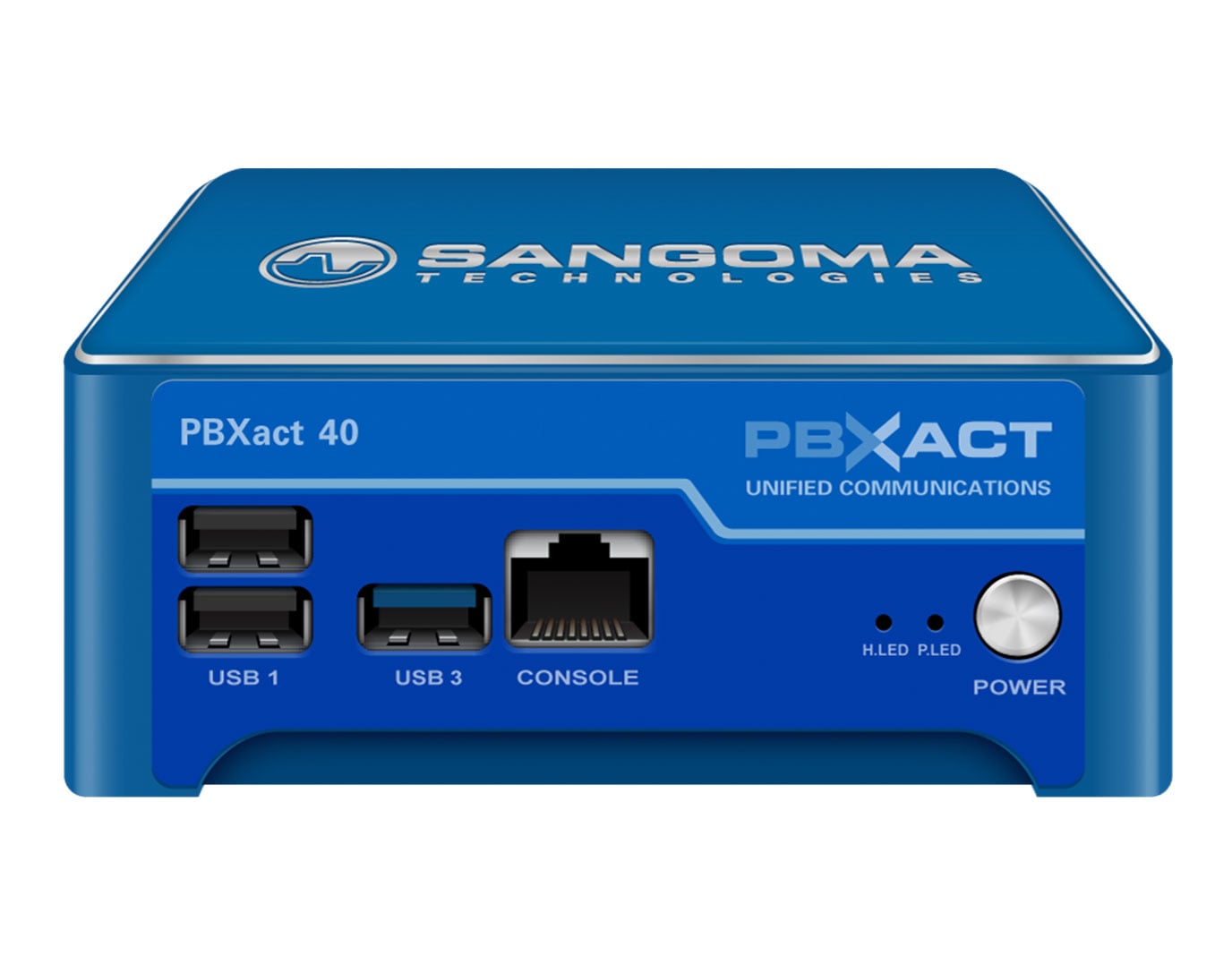 PBX Features
Business Features
Unlimited auto-attendant / IVR
Unlimited VM Ports & Mailboxes
Flexible Time-Based Call Routing
Built-In Conference Bridge
Hunt/Ring Groups
Music on Hold
Voicemail Blasting
Find Me / Follow Me Calling
Personal IVRs
Chat / IM
Wake Up Calls
Support for Video Calling
Secure Communications (SRTP/TLS)
Announcements
Text to Speech
Calling Queues (ACD)
Interactive Voice Response (IVR)
Calling Features
Zulu UC Desktop Application – Outlook, Browser and Softphone Integration
Three-Way Calling Support
Voicemail
Voicemail to E-mail
Caller ID Support
Call Transfer
Call Recording
Do Not Disturb
Call Waiting
Call History / Call Detail Records
Call Event Logging
Speed Dials
Caller Blacklisting
Call Screening
Telephony Support
My Tel Pros™ SIP Trunk Ready (sales@mytelpros.com 984-201-2000)
Open Standards Support for Multiple Protocols
SIP, IAX2
PRI, T1, E1, J1, R2, POTS/Analog, ISDN, GSM (Excludes PBXact 10)
WebRTC
Softphone Support
Specialty Device Support
Door Phones
Overhead Paging
Strobe Alerts
Paging Gateways
Voice Gateways
Failover Devices
Desktop/Mobile Phone Support
Administration
Upgrade System with Granular Control
Bulk Import Utilities (Trunks, Extensions, Users, DIDs)
Localization in both GUI and Sound Files for Multiple Languages
Backup and Restore Utilities
Custom Destination Administration
Web-based Config File Management When Needed
System Recording Management
GUI Controls for DNS, Network Settings, and More!
User Control Panel
Responsive GUI (Desktop, Tablet, and Mobile Device)
WebRTC Softphone
Call History (Details and Recording Playback / Download)
Contact Management
Presence Management
Conference Room Management
Settings Management

Find Me / Follow Me
Call Forwarding, Call Waiting, Do Not Disturb
Call Confirmation

Voicemail

Visual Voicemail – Playback and Management
Notification Options
Greetings Management
Add-ons
The Base Platform includes a base of system enhanced features (see chart below)
Additional functionality can be added as needed:
High Availability (License Required per PBX Node, Excludes PBXact 40 & 60)
Call/Contact Center Features (Enhanced Call Center Functionality)
Operator Panel / Wall Boards
Third Party Phone Support (for Non-Sangoma IP Phones)
---
Phone Features
4x SIP account
Call hold, mute, DND
One-touch speed dial, hotline
Call forward, call waiting, call transfer
Redial, call return, auto answer
5-way conferencing
XML Browser
Direct IP call
Custom ring tones / provisioning
Set date time automaticall or manually
Dial plan per account
RTCP-XR (RFC3611), VQ-RTCPXR (RFC6035)
Action URL/URI
8 line keys with LED: 28 various features (4-pageview)
8 feature keys: call list, headset, speaker, hold, mute, transfer, voicemail, conference
6 navigation keys
4 context-sensitive "soft" keys
Volume control keys
Illuminated voicemail, speaker, headset and mute keys
---
XactView Features
With Xactview you make, answer, transfer and park calls, manage conference bridges/queues, change presence, monitor and record calls and much more. Also Great for Contact Center operations to view live call center metrics such as calls-in-queue, abandoned calls, call barging, silent-whipering and more.
Initiate and answer phone calls
Transfer calls to another user
Transfer calls to a voicemail box
Transfer calls to a mobile phone
Park calls
Add notes to parked calls
Initiate call recording for your call or another user's call
Barge in to another user's call
Presence management
Chat with other users
Create a conference room
Transfer calls in to conference rooms, mute or kick participants out of conference rooms
Toggle DND (Do Not Disturb) state
Create and share extension directories
Advance Replacement Details
30-Day MTD Advance Replacement Policy:
Call us to report a down phone system, and our technicians will determine if a replacement part is needed
Purchase a replacement part for the defective part (you will be fully refunded when the defective part is returned)
We'll ship your new part for free
You install the new part and get your customer back in business
We'll send you a pre-paid UPS shipping label so you can return the defective parts back to us for free
As soon as we receive the defective part, we will issue you a 100% full refund for the replacement part
After the first 30 days, Sangoma will directly handle all Advance Replacement requestes.
4-Year Sangoma Advance Replacement Policy:
If an Advanced Replacement RMA Add-on is purchased and still active Sangoma agrees in the event of a hardware failure to ship a replacement unit prior to receiving the defective unit back as outlined in our Warranty Agreement.
Customer shall open up a RMA ticket at https://ussupport.sangoma.com under the RMA Department.
A representative will review your request and if a RMA is deemed needed a replacement unit will be shipped to the Customer within 1 business day after approval.
Customer shall provide a valid Credit Card to be used in the even the defective RMA unit is not returned.
Customer is responsible for all shipping cost of the RMA units.