We're so much more than Q&A Support – we take a hands on approach. We'll remotely connect to your phone system to troubleshoot, make programming changes, updates, or even program the entire system for you from Start-to-Finish! We don't leave your side until the job is done, to ensure that both you and your customer are happy with the phone system.
---
Free! 60-Day Support Plans with Every Phone System Kit
Comprehensive Support to Get You Through Any Installation
We're Telecommunication Experts
This isn't Q&A Support. This is comprehensive, hand-held, "stay-by-your-side-until-it's-done" tech support.
---
We'll remotely program your system for you, while walking you step-by-step through the programming process. Our job isn't done until you and your customer are happy with the phone system.
Our expert tech support team has over 100 years of combined telephony experience. Many of those years were spent traveling all over the United States performing onsite installations, programming and training. So we understand the importance of getting great tech support right when you need it.
---
Remote Programming
We'll remotely program your entire system from start to finish.
1-on-1 Support
Live phone/remote programming tech support with an NEC certified technician.
60-Days of Unlimited Support
We've got your back to help you with any moves, adds, or changes.
Hardware Installation Support
We'll start with the basics and even teach you how to install the system's hardware.
Firmware Upgrade
We'll upgrade your system so your customers have access to the latest features.
On-Hold Message
We'll upload a pre-recorded on-hold message that will make your customers sound professional.
PAYGo® Tech Support
Now, Small Problems Have Small Even Smaller Price Tags!
We've Lowered Our Pricing! Pay-As-You-Go tech support is always available for dealers whether you purchase your equipment from us or not. Billed in low cost, 15-minute increments or sold in blocks at a reduced cost.
BASIC
---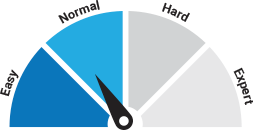 Stations, Lines, Vmail, LAN VoIP Phones
T1/PRI & MyTelPros SIP Support
Programming & Troubleshooting
Basic Support Details
ADVANCED
---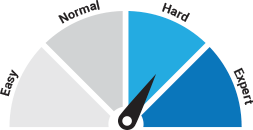 Remote VoIP Phones
Application Licenses
Network/ISP Support
Advanced Support Details
Need Expert Tech Support on NEC, PBXact or SIP/VoIP Applications?
Call us at 984-664-4000
Custom Support Quotes
No Job is Too Big for Our NEC Experts
Have a large or tricky application that requires a custom quote? Give us a call at 984-664-4000 (press 1 for sales) or enter the details in the following form.